Proficiency Card or known as your "Golfing Passport"
Allows you to play on courses around the world without joining a golf club or having a golf handicap card.
For new golf enthusiasts, a tailored package of benefits to earn a Proficiency Card to allow golf course play:
The Keys of the Swing – Grip, Stance, Posture & Timing
Creating a Consistent & Repeatable Golf Swing
Key Swing Positions
The Rules of Golf & Golf Course Etiquette
On Course Tuition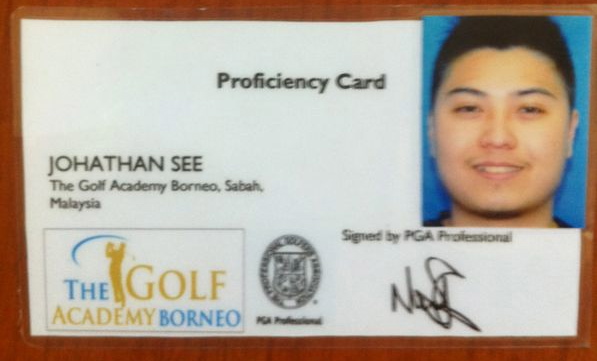 (Example of Proficiency Card)
 A minimum of a 3 day Golf School is required to earn your PC Card.
Want to learn golf, but you cannot find the time in your schedule to take 4 months of lessons?
then this 3 day course is for you.