At The Golf Academy Borneo we specialise in teaching golf to juniors: from 4 year old kids to teenagers looking to turn Pro, we cater for all ages and skill levels..
Golf instils many values that will aid maturity and build character. Juniors will learn sportsmanship, competition, discipline, an understanding and appreciation of etiquette as well as respect, honesty and patience, whilst having great fun.
Our goal is to improve junior golf at Sutera Harbour Golf and Country Club. We teach proven methods that produce results so that each junior has the best chance of fulfilling their potential.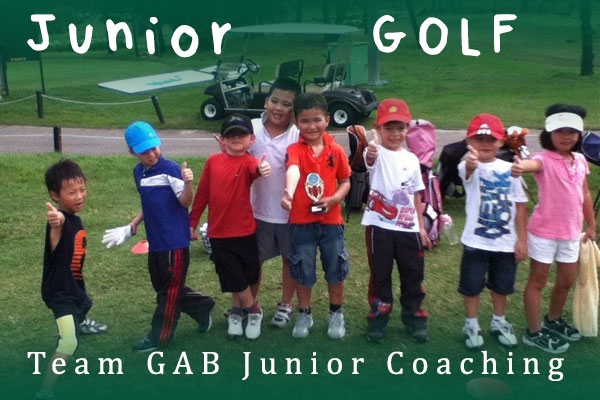 Group Coaching
This consists of working on every aspect of the game, with fun skill tests and games incorporated into the lesson where each junior will accumulate points. Points will be added up each week to determine the 'Junior of the Week'.
This is open to all ages and abilities and is the perfect way to introduce beginners to the game.
Golf clubs and balls provided for all students if needed.
RM 235 for our 1 hour class for 4 weeks or RM 580 our 2 hour class for 4 week
Every Saturday
9am – Under 6 Year Olds
10am – Under 8 Year Olds
11 am – Girls
1pm – 12 Year Olds and above
2pm – 8 – 12 Year Olds
3pm – 12 year old and above
Every Sunday
10am New Class
11am New Class
12 midday New Class
2pm – 4pm (12-16 year old)
4pm – 6pm (12-16year olds)
1-on-1 Junior Coaching Package
Designed specifically for the junior, this package focuses on their strengths and improves their weaknesses. This includes golf course tuition.  This is another perfect way to introduce beginners to the game but is also ideal for established junior golfers as they will work 1 to 1 with our Junior Specialist Coach, Chris Boyle

Further prices and discounts are available for 2 or more persons.
If you wish to enrol you child, contact Chris Boyle to develop and fulfil his/her potential
HP/SMS +60 14 354 8614